After suffering serious injuries in a bike crash, Alan organized a crossing of the Straight of Gibraltar, swimming from Spain to Morocco in July 2010 with five other swimmers, including two-time Olympian Ky Hurst and World Champion Brendan Capell. Later in 2010, Alan organized the first of three Distance Swim Challenge events, featuring a 12.6-mile swim across the Santa Monica Bay while raising money for non-profits, including Children's Hospital Los Angeles, Heal the Bay, Exceeding Expectations and the American Heart Association.
There are millions of marathoners and triathletes, but only a few thousand people in the world have swum more than eight miles. It's cool to be one of them; but it would be even cooler to inspire others...
In 2015, Alan organized a second Straight of Gibraltar crossing, as a test of the Optimum Wellness platform. This featured assessments of all swimmers and training tools and exercises developed by Optimis. Alan appeared in the documentary "Swim to Africa," which recently premiered at the All Sports Film Festival in Los Angeles.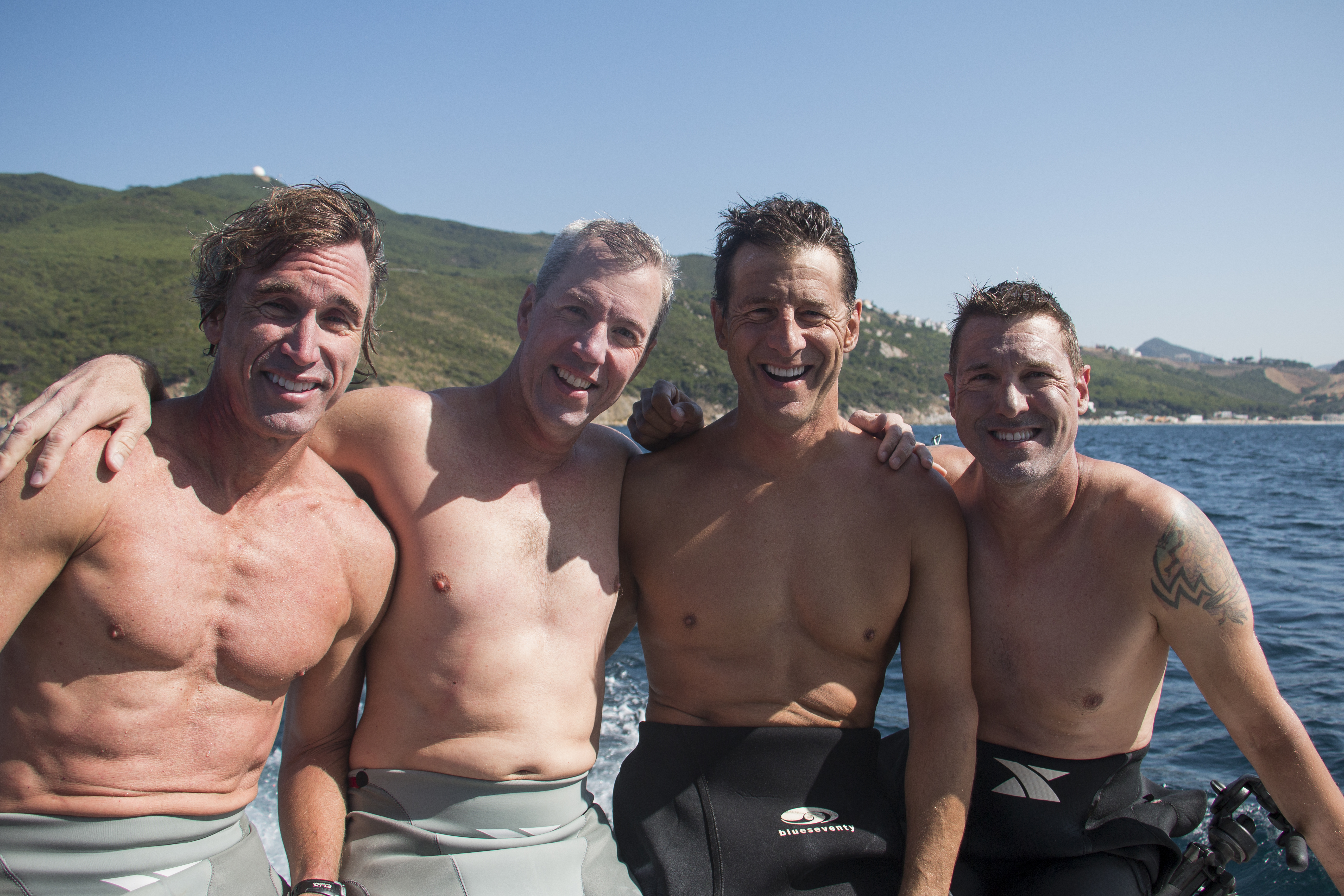 On July 17-24, 2015, four brave souls—powered by optimum sustainable wellness technology— began their mission to Swim to Africa across the treacherous Strait of Gibraltar, attempting to repeat the successful 2010 expedition of the same name.
By embarking on this ambitious expedition, our team hopes to educate and inspire others to realize what each of us can achieve through training with science and by making sustainable health and wellness choices. We believe in the importance of being active and in making healthy choices within our communities and with the planet in mind, because we believe that our collective wellness is dependent on the wellness of this extraordinary planet.
OptimumMe technology is helping these intrepid swimmers reach this goal through assistance with personal, customized evidence-based and science-driven knowledge from people who truly know anatomy and physiology. Optimum has an extensive professional network of physical therapists that is available to help energize and navigate your unique journey toward capturing your goals, too.
Find out more at optimumcareprovider.com 
Only you can decide how much distance there will be between the life you have and the life you desire. You can achieve more than you ever knew. Take the plunge with us.The beginning belongs to you.